Trade Station Overview

Click To Open An Account »
---
Trade Station Awards
Barron's 2010 Best Online Brokers

In Barron's 2010 broker rankings, Trade Station was named 4th best overall broker.
2010-03-15 00:00:00
---
Barron's 2008 Best Online Brokers

In Barron's annual broker ranking, Trade Station was named best overall broker for its incredible trading technology, powerful analysis, charting and back testing capabilities.
2008-03-17 09:31:40
---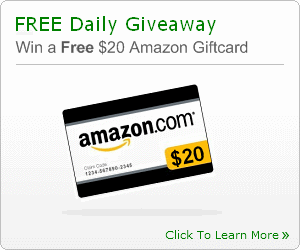 Accurate Pricing
All pricing information is automatically checked and updated every 24 hours.
Trade Station Stock Commissions
| | | | | | |
| --- | --- | --- | --- | --- | --- |
| Cost | Cost Basis | Min Trades | Min Assets | Min Fee | Max Shares |
| 0.01 $ (1) | per share | | 5000.00 $ | 1.00 $ | 500 |
| 6.99 $ (2) | per trade | 30 /month | 5000.00 $ | | 5000 |
| 7.99 $ (3) | per trade | 10 /month | 5000.00 $ | | 5000 |
| 9.99 $ (4) | per trade | | 5000.00 $ | | 5000 |
| | |
| --- | --- |
| (1) | base platform subscription (normally 99.95$/month, free if 5000+ shares per month) |
| (2) | base platform subscription (normally 99.95$/month, free if 5000+ shares per month) |
| (3) | base platform subscription (normally 99.95$/month, free if 5000+ shares per month) |
| (4) | base platform subscription (normally 99.95$/month, free if 5000+ shares per month) |
| (*) | Commission pricing last updated 05/22/13 |
Stock Commissions Chart
( cost per trade )

| | |
| --- | --- |
| Merrill Edge | 0.00 - 8.95 $ |
| Wells Fargo | 0.00 - 19.95 $ |
| Share Builder | 1.00 - 9.95 $ |
| Just2Trade | 2.50 $ |
| Sogo Trade | 3.00 $ |
| eOption | 3.00 $ |
| Marsco | 3.95 $ |
| Options House | 3.95 $ |
| Light Speed | 4.50 $ |
| MB Trading | 4.95 $ |
| Trade King | 4.95 $ |
| Zecco | 4.95 $ |
| Firstrade | 6.95 $ |
| Speed Trader | 6.95 $ |
| Trade Station | 6.99 - 9.99 $ |
| Scottrade | 7.00 $ |
| Trade Monster | 7.50 $ |
| Fidelity | 7.95 $ |
| Investrade | 7.95 $ |
| Noble Trading | 7.95 $ |
| Cobra Trading | 7.99 $ |
| ETrade | 7.99 - 9.99 $ |
| Charles Schwab | 8.95 $ |
| Options Xpress | 9.95 $ |
| Think Or Swim | 9.95 $ |
| TD Ameritrade | 9.99 $ |
| Siebert Net | 14.95 $ |
Stock Commissions Chart
( cost per share )

| | |
| --- | --- |
| Interactive Brokers | 0.001 - 0.005 $ |
| Speed Trader | 0.0039 $ |
| Cobra Trading | 0.004 - 0.007 $ |
| Light Speed | 0.0045 $ |
| MB Trading | 0.0075 $ |
| Noble Trading | 0.008 $ |
| Options Xpress | 0.01 $ |
| Trade Station | 0.01 $ |
| Think Or Swim | 0.015 $ |
Trade Station Option Commissions
Cost
Min Trades
Min Assets
Min Fee
0.00 $

+

1$

/contract

(1)
5000.00 $
| | |
| --- | --- |
| (1) | data subscription required |
| (*) | Commission pricing last updated 05/22/13 |
Option Commissions Chart
( online orders )

Interactive Brokers

0.00

+

0.15 - 0.70$ /contract
Investrade

0.00

+

1.50$ /contract
Light Speed

0.00

+

0.60$ /contract
MB Trading

0.00

+

0.95$ /contract
Options House

0.00 - 8.50

+

0.15 - 1.00$ /contract
Options Xpress

0.00

+

1.25 - 1.50$ /contract
Speed Trader

0.00

+

1.00 - 1.25$ /contract
Think Or Swim

0.00 - 9.95

+

0.95 - 2.95$ /contract
Trade Monster

0.00

+

0.50$ /contract

Trade Station

0.00

+

1.00$ /contract
Just2Trade

2.50

+

0.50$ /contract
eOption

3.00

+

0.10$ /contract
Marsco

3.95

+

1.50$ /contract
Merrill Edge

4.95 - 8.95

+

0.75$ /contract
Trade King

4.95 - 8.95

+

0.15 - 0.65$ /contract
Zecco

4.95

+

0.65$ /contract
Sogo Trade

5.00

+

0.50$ /contract
Firstrade

6.95

+

0.75$ /contract
Scottrade

7.00

+

1.25$ /contract
Fidelity

7.95

+

0.75$ /contract
Noble Trading

7.95

+

1.00$ /contract
Share Builder

7.95 - 9.95

+

0.75 - 1.25$ /contract
Cobra Trading

7.99

+

1.00$ /contract
ETrade

7.99 - 9.99

+

0.75$ /contract
Charles Schwab

8.95

+

0.75$ /contract
Wells Fargo

9.95

+

1.00$ /contract
TD Ameritrade

9.99

+

0.75$ /contract